How to make a dead car battery last longer
Motorists can sometimes be rough on their cars. Days and nights of pounding the roads in different weather conditions can cause a great deal of wear and tear on a car especially to the car battery.
Many of us take it for granted that our car battery will carry on working until one day while we're miles away from home and the car just won't start. It finally dawns on us that the battery needs replacement.
If you don't want that to happen to you, there are important things you should know about car batteries and certain steps you can do to improve your car battery life.
Car Battery Life Expectancy
How to check car battery life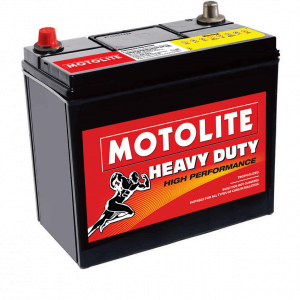 The average lifespan of a car battery according to experts is 4 years if you use the battery under normal conditions. Normal conditions means it goes through normal full charge cycles using a reliable and consistent charging system and you're not using it under extreme temperatures or to power a gazillion of accessories. Having many accessories using your car power can take a toll on the lifespan of the battery.
Here are five smart tips that you can do to help prolong your car battery life and save some money in the long run:
Clean the battery container and terminals regularly.
Find time to clean the battery once in a while as dust, dirt and debris can build up causing some damage on the cables and container.
Use a brush and some baking soda and water solution when cleaning. Don't use tap water. Cable connections must be cleaned and tightened properly.
2. Check battery cells for water level.
Car battery life indicator
The fluid level of the battery should be checked once a month. The battery cell indicator will let you know if the water levels are low. If so, you can refill it with distilled water.
Make sure not to overfill especially when you are riding the car in warmer temperatures as the natural fluid expansion can push excess liquids or electrolytes from the battery.
3. Disconnect battery when not in use for a long period of time.
If you are going for a trip overseas for at least 5 months and thus you will not be using the car, then it would be wise to disconnect the battery by unhooking the terminals.
Otherwise, your car will drain the battery and you will have a problem starting the engine after some months of inactivity.
4. Keep it cool when running.
Does trickle charging extend car battery life
It is not good for your car battery to be exposed to a high temperature over an extended period of time. One thing you can do is to use a thermal battery wrap or blanket to keep the proper temperature. The wrap will help insulate the battery from the heat and keep the battery cool.
5. Maintain voltage level.
Car battery life test
If possible, do a regular test on your car battery to keep the voltage level in check. Go to a reliable auto repair facility near you and ask for a battery testing . This will aid you to maintain the good condition and help enhance car battery life.
Related topic: Car battery problems and solutions
Related topic:  How does a car battery charge
Related topic: Electric golf cart batteries
Related topic: Car Battery Finder
Related topic: Best car battery for hot weather
Related topic: Amaron Battery Malaysia
Related topic: how to clean battery terminals without baking soda
Related topic: Amaron car battery
more info at: https://rvbatterydelivery.com.my
83, Jalan Sierra Perdana 2/1,
Taman Sierra Perdana, 81750 Masai, Johor, Malaysia
Business Hours
Mon: 8:00 AM – 12:00 AM
Tue: 8:00 AM – 12:00 AM
Wed: 8:00 AM – 12:00 AM
Thu: 8:00 AM – 12:00 AM
Fri: 8:00 AM – 12:00 AM
Sat: 8:00 AM – 12:00 AM
Sun: 8:00 AM – 12:00 AM